About Northwoods Wildlife & Wetlands Club
Northwoods Wildlife and Wetlands Club Range has a 100yd rifle/pistol range, a 200yd rifle range, a trap range, archery field course, and an archery practice range with a tower.
To preserve the quality and wealth of outdoor recreational opportunities, including hunting, fishing, camping, nature observations, trapping, boating and canoeing
To encourage and stress safe and sound judgement while using firearms and bows. Protection, care and wise use of our fragile natural environment is paramount.
Firearms
Providing facilities for families to actively participate in rifle, pistol and trap shooting practice sessions is a primary goal.
Archery
Interest has greatly increased with the Club's 14-target field course. An archery tower also allows practice shots that simulate deer stand angles.
NWAWC leader, with years of experience take pride in assisting new members to become more familiar with their new sport.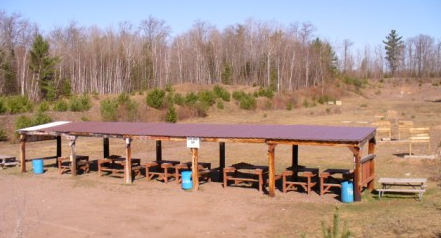 P.O. Box 219
Range Road
Mercer, WI 54547
OPEN TO THE PUBLIC
Range closes for the season on November 30, 2023