Membership Benefits
NWAWC e-Newsletter 4 times/year
Invitation to all club events
Monthly meetings held at the Mercer Town Hall or NWAWC Educational Center
Christmas Party
Gun Show
Skilled Assistance with firearms and archery problems
Knowledge that you are helping provide outdoor opportunities and promoting a better understanding of our natural world to local residents and visitors to our beautiful area.
Membership runs from April 1 to March 31.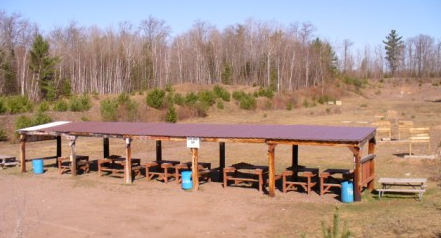 Annual Workers' Raffle
Every year NWWC gives out six $50 awards to volunteers at our Christmas Party. How do you get in the drawing, YOU ASK? For every 10 hours of volunteering a person gets 1 ticket in the drawing. You also get 1 hour "credit" for each monthly business meeting you attend. So, come to 10 meetings and get 1 ticket in drawing. Or attend 5 meetings and work 5 hours at the Gun Show and get 1 ticket. You get the idea. Easy! You need to keep track of your hours and turn the hours into a club officer. To keep things fair, there is a maximum of 5 tickets per person. Yes, we have volunteers who do more then 50 hours of work each year! And at the annual drawing you can only win once (max $50) to help spread the rewards among more NWWC members. And we do appreciate everyone who even spends only an hour or two helping the club!
THANKS TO EVERYONE who helped NWWC in 2018 and
hope to see more club members in 2019!
P.O. Box 219
Range Road
Mercer, WI 54547
Open Daily Sunrise to Sunset
April 1st to November 30th
OPEN TO THE PUBLIC